Linking up with
Hey, Hollywood
for a "I'm the kind of girl who" blog hop... So since I am tending to a sick little boy with a double ear infection, you can get to know me a little better...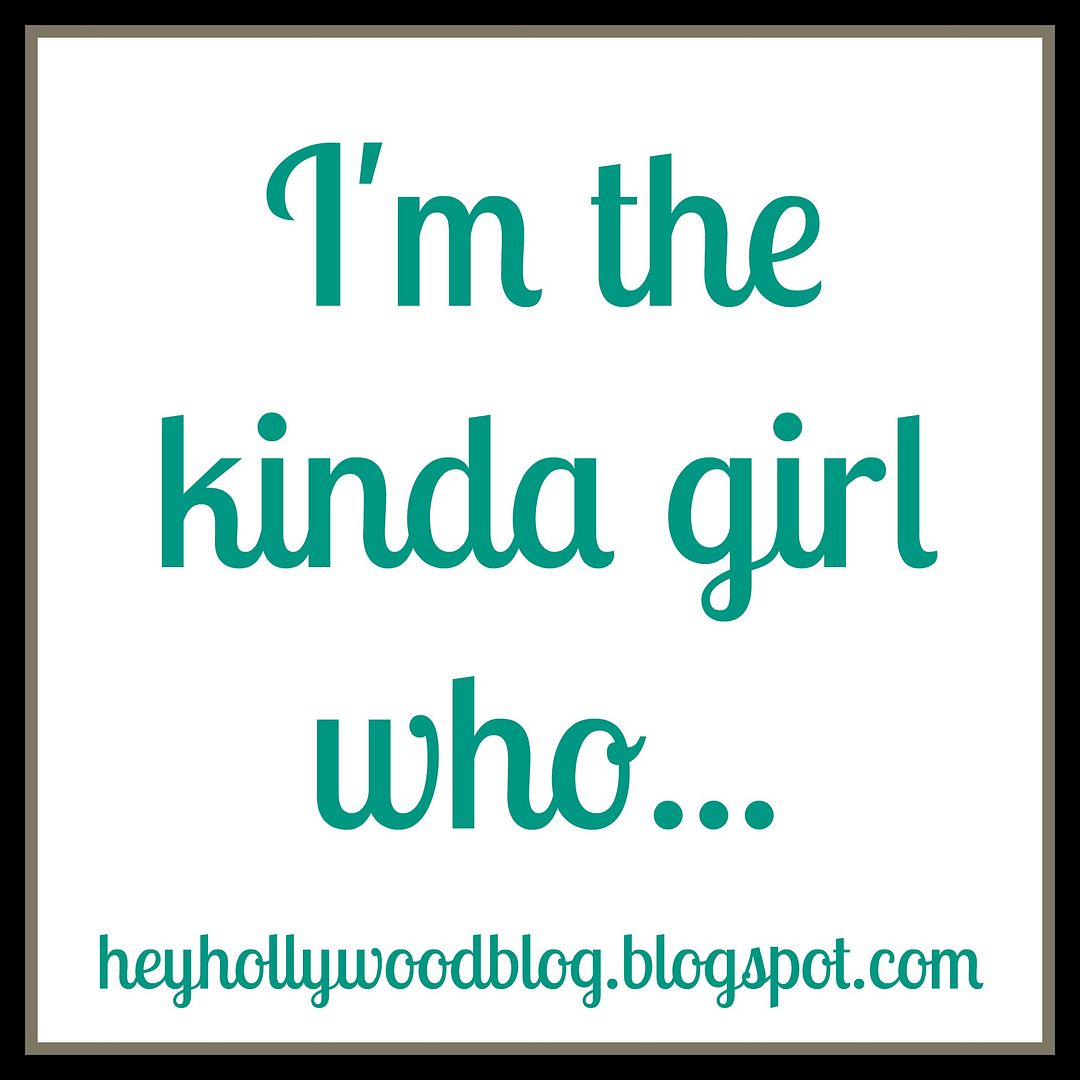 * Hates to cry!!! Like really hates it!
* Doesn't like chick flicks as a general rule... (Sweet Home Alabama is one of my favs though)
* Hates the city
* Loves the country
* Enjoys alone time
* Has never understood the whole "girls go to the bathroom in groups" thing.
* Loves my family
* Likes animals more than most people
* Has been making monster faces since I was about 2 years old.
* Loves sleep
* Enjoys watching kids movies even when the kids aren't home.
* Hates when other people cry... I never know what to do.
* Owns about 10 pairs of plain black flip flops
* Cannot walk in heels
* Didn't wear make up until after high school
* Has three brothers
* Has the sense of humor of a 12 year old boy
* will photobomb anyone but then later hates the picture
* will always be honest
* is very spontaneous (i will go to wash my face before bed and then cut off 6 inches of my hair... leaving Tbone to wonder "WTF just happened?")
* is grossed out by mayonaise
* has tryphophobia
* has the cutest kids EVER
Happy Hump Day ya'll